Like a Local: Berlin Oranianstrasse
Berlin hides its riches down residential streets, under naff signs, and up grubby stairs, protective of its local secrets. As you move away from the shiny historical centre and towards the city's edges where real life happens, things begin to get grittier and more distinctive. The truth is, Oranienstrasse doesn't look like much at first glance.Its facades are graffitied, its streetlights wrapped in layers of posters. But for those who know how to navigate it, the area encapsulates the city's multicultural heart and its creative flair.
On a summer's day old Turkish women wearing headscarfs line the street's square, their feet poking out from under long skirts to catch the sun. A green haired art student might brush shoulders with an elegantly dressed couple as they slide into their BMW. Here kabab stores sit beside high-end boutiques, and from candle-lit tables you can watch men in black leather queuing for a concert at the iconic punk bar, SO36.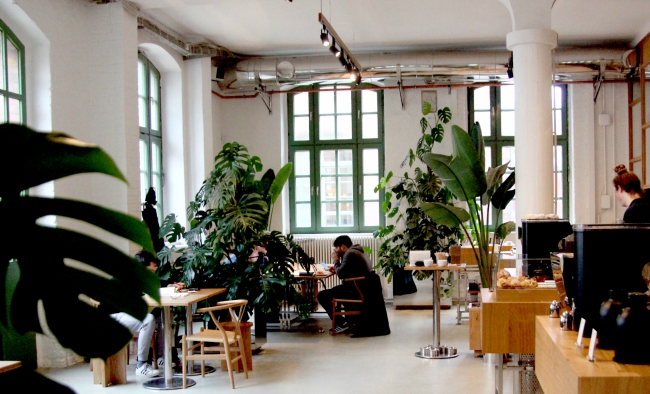 Naturally, all good days start with coffee. Located in a secluded lot facing away from the street, Bonanza Coffee Roasters can be a bit of a puzzle to find. Follow what seems like a driveway running adjacent to an urban petting zoo (a bizarre discovery in itself), and you'll find the Scandi-chic cafe nested in a red-brick warehouse. The space houses both a cafe and roastery, so different beans and brewing methods are routinely showcased. Ask one of the (probably Australian) baristas what's on offer, the staff are always ready to talk coffee.
From there, stroll to Prinzessinnengarten at Moritzplatz. Behind the peeling billboards you'll find one of Berlin's first guerrilla gardens. Set up in 2009 in what was formerly an industrial wasteland, the garden is about the size of a soccer field and is entirely mobile. In the shadow of where the Berlin Wall once stood plants sprout from rice bags, wheelbarrows, and stacks of red crates. Prinzessinnengarten pioneered the movement of reclaiming unused land to set up temporary gardens and green spaces, beginning a popular Berlin trend. The garden also runs numerous projects and offers free seminars open to the public. As you wander through this civic oasis, read the chalk boards to see what's happening. Who knows, you might just find yourself in an afternoon workshop on beekeeping.
Just across from the garden is art supply store Modulor. Even if you're not particularly artistic this place is worth checking out: its two floors are home to every creative material imaginable, and it's impossible not to emerge inspired, or at least with a neat gift.
For lunch, head to Maroush, a tiny Lebanese restaurant on Adalbertstrasse. This place is a Kreuzberg institution and at any hour you'll find it overflowing with locals chowing down on delicious wraps for less than AU$5 a pop. I'd recommend the falafel halloumi plate, but the Makkali (grilled vegetable) sandwich is also great.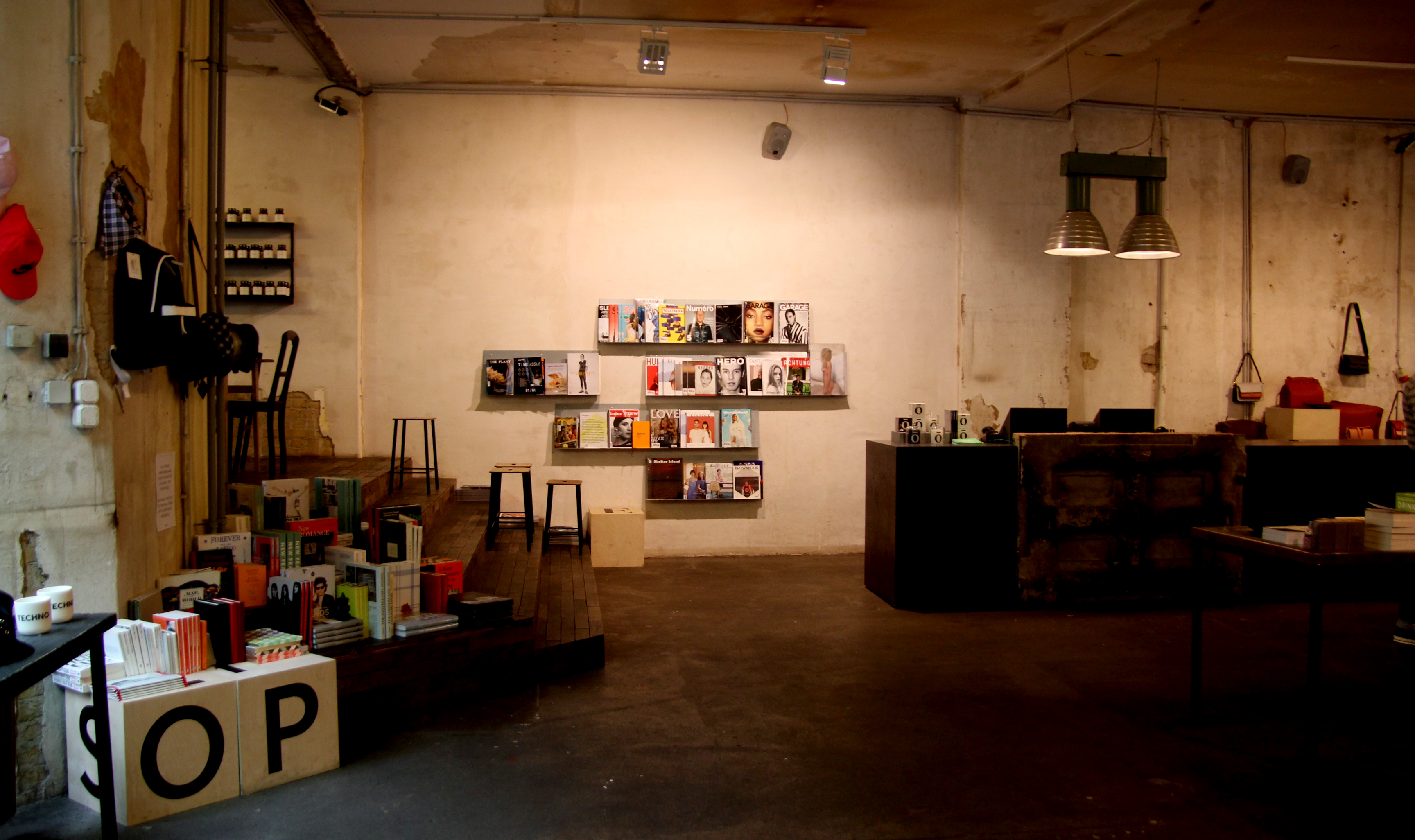 After that, take a look in Voo Store, a stylishly curated boutique hidden away in an old courtyard off the main street. The shop is a bit on the pricey side, but it carries a fabulous selection of designer pieces (think Acne and Jill Sander), independent magazines, engrossing reference books and textiles too. Plus, Voo shares a space with Companion Coffee, a tiny third-wave nook and the perfect place to recharge.
Just a little bit further down the road you'll find Luzia. Its huge glass front opens out in the summer, so you can watch life on this iconic stretch unfold from the vantage point of a plush lounge. In the daytime, this cafe-cum-bar's spacious, exposed brick interior is dotted with folks flirting with the handsome waitstaff or reading newspapers. But as night falls, twenty-somethings with beards and blunt fringes crowd the bar, gin and tonics in hand.
In the afternoon, follow Boecklerpark down to my favourite stretch of the LandwehrKanal. Weeping willows line the canal's banks and below them people laze on the grass. On Tuesdays and Fridays a Turkish market winds along Maybachufer with stands selling everything from fabrics and vegetables to exotic wares. I'd recommend snacking on an fresh spinach and feta goezleme or a square of baklava. If your timing's right, you might catch the Nowkoelln flea market, held every second Sunday. Musicians set up along the promenade, floating music down the street as people rummage through racks of second hand clothes, flip through records and browse the work local artisans.
After strolling down the canal, you'll be relaxing into the leisurely tempo of Berlin life. Continue down to Admiralbruecke, a wide bridge that's a favourite haunt for locals. On warm evenings you'll find groups of friends perched on the bollards and stretched across the footpath. To act like a true Berliner, grab a beer from the spaetkauf - the term for the convenience stores run by Turkish men and found on most street corners - and watch the sun set over the water. If you have a sweet tooth, pick up an ice-cream from Eiscafe Isabel, a popular gelato store nearby.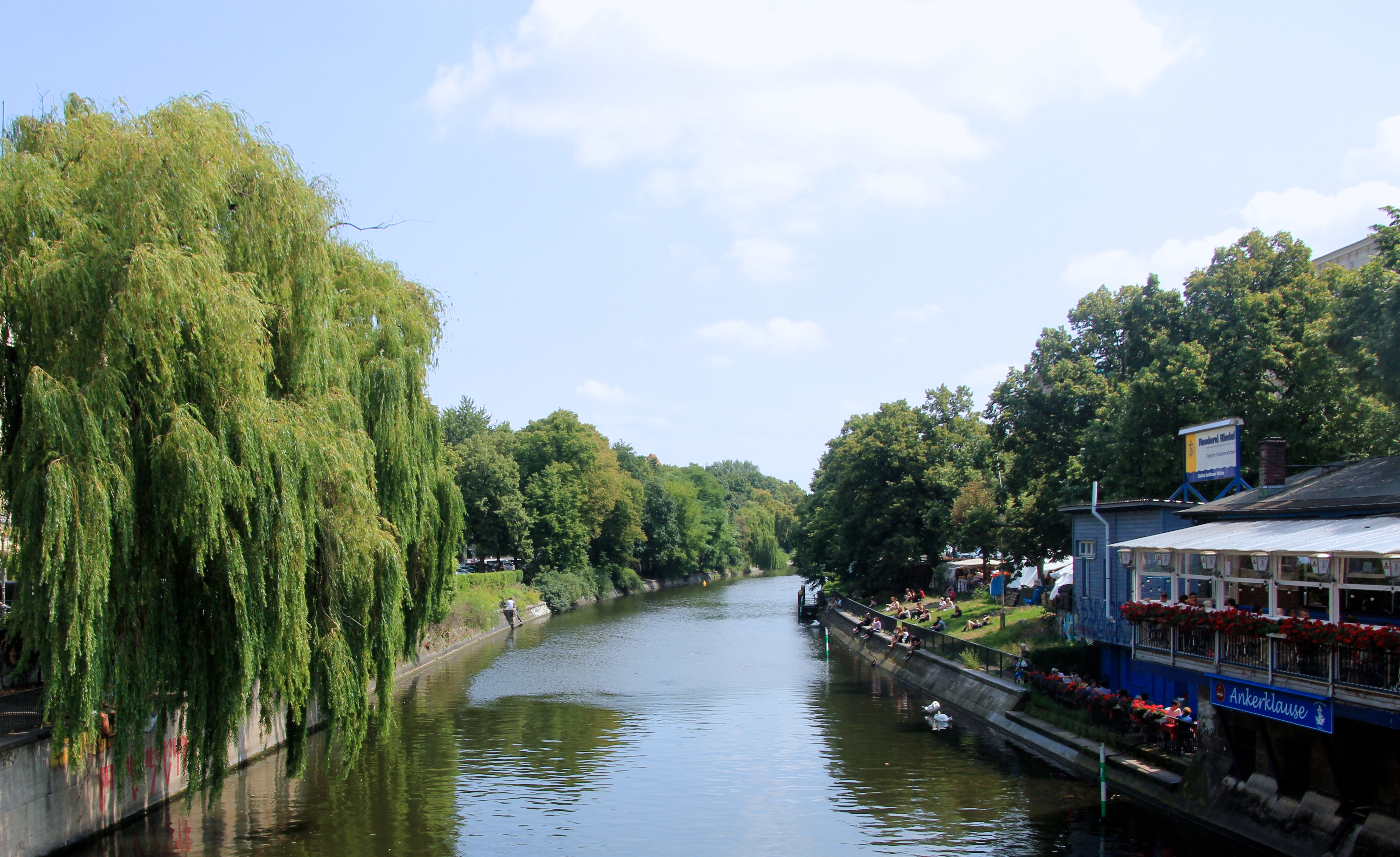 When hunger strikes again, head back towards Oranienstrasse to Mundvoll, a cosy restaurant that serves a seasonal menu. One of the few Berlin restaurants to embrace European cuisine, Mundvoll is understated, simple, and consistently delicious. Or, if you prefer something a bit spicer, Kimchee Princess offers a mean Korean barbecue.
For a nightcap, it has to be Ora. Set in a delicately restored apothecary, walking into Ora is like stepping onto a filmset. Every fixture and fitting inside has been carefully considered to match the early twentieth-century style. The rich wooden counter extending down the centre is punctuated with bronze, the cabinet running along the back is lined with vintage medicine bottles, and tufted leather couches curl along the opposite wall -a charming spot to enjoy a cocktail.
If you have any energy left, seeing Roses is a must. One of Berlin's most iconic gay and lesbian bars, it's firmly on the other end of the style spectrum. Don't let the plain black tile facade fool you - inside it rocks hot pink furry walls inlaid with images of Spock and the Virgin Mary, their eyes made of pulsing lights.The staff here can be a bit sour at first, but it's a citywide manner that's come to be known as the Berliner Schnauze and it's all part of the experience.